COVID-19:
Please know that our team is working hard to maintain our regular service whilst following government guidelines. We accept showroom visits by appointment only.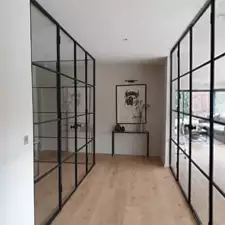 Custom-made industrial style glass doors
Aluminium interior doors with slim profiles
* Available in any RAL colour
* Easy to install & maintain
* Custom designs & dimensions
GERMAN QUALITY ALUMINIUM FRAMED DOORS
Transform your home with a personalised door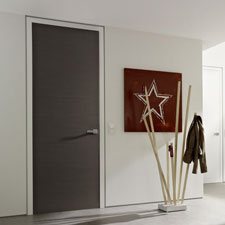 * Real Wood Veneer Doors
* Painted Doors
* Laminate Doors
GERMAN QUALITY WOODEN DOORS
- The perfect solution for any house -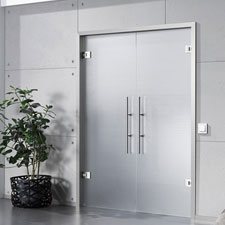 EXPLORE OUR RANGE OF GLASS DOORS
Order now our Samples Set at £25.00 including
* 3 Chosen Samples from Real Wood Veneer, Laminate or Painted finishes
* 3 Catalogues featuring the chosen finishes
Lava Grey Glass Doors can be made as:
*
Single Hinged Doors
* Double Hinged Doors
* Sliding on the Wall
*
Sliding Inside the Wall - Pocket Doors
* Wall Partitions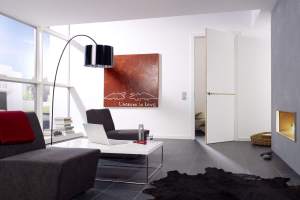 Allow yourself to be inspired by our wide range of Painted White Doors
* C
ustomise your door with an edge that will match any flooring
* Painted White Doors
* Painted Doors
- Pure Colour Collection
Contact one of our Door Specialists for more information
Call 01923 800 111
Email:

contact@doors4uk.co.uk
Who We are?
have a look at our factories and range of products
Custom Made Doors - Wood & Glass Doors
Doors4UK Ltd is a UK based company who represents 3 of the biggest German door factories. We bring into the UK market the value of the German doors and we aim to offer a complete service to all our customers so they can have a hassle-free project.
Throughout the project, the Sales Consultant was very helpful and gave us lots of advice. The two fitters were fantastic and upon completion of an excellent job, they also left the site clean and tidy. We are extremely pleased with the result and would highly recommend this company.
Thank you, Mrs and Mr H.
The Contract Manager came and measured up and was very helpful. We have now got used to our

glass sliding doors

and are very pleased with them. I believe the installers took some photos of sliding door when they finished the installation, if you want any more please let me know.
Thank you for an excellent job., Mr. S
The

glazed internal doors

fitted are the top most quality, very impressed with the finish. The product is excellent to. The sales team helped us deciding the doors, frames and hardware which came with the excellent fitting service. You all have deep product knowledge too. Definitely I will recommend.
Thank you Mr. P.
Are you looking for sliding glass or
solid wooden doors
bespoke sizes
? Doors4UK has the widest range of wooden and glass sliding doors, custom doors made to specific sizes and desings.
Call our Door Consultant Now! 01923 800 111