Standard Door Sizes, Wide and Tall Doors from Watford Door Specialists - UK wide supply and fit
Doors4UK - Featured on Houzz for Best Service 2020
Standard door sizes can be manufactured on request, on both heights 1981mm and 2040mm. The width of the door can be any size up to 1209mm, but the most popular door sizes are686mm, 762mm, 838mm, 726mm, 826mm, 926mm. As all our doors are manufactured in Germany and we do not hold any stock, the lead time for doors is 6-10 weeks since the order is placed.
A Fantastic Range of Interior Doors and Door Sets
Available with Widths up to 1209mm and Heights up to 3000mm
Standard Door Sizes vs Custom Made Doors Sizes

Doors4UK is able to manufacture an extra-wide door up to 1209mm, with the maximum height of 2485mm which is definitely a nice feature for any interior design. Therefore, for those dimensions, the scale of the house is important, as an extra-wide and tall door would look silly in a small apartment. So, you should know that the UK market has a wide range of doors manufactured in the UK or the Far East, as well as Germany (Grauthoff Turen Group) where the quality of internal doors is very important. When you decide to make a purchase of bespoke doors, you should initially look at the advantages and disadvantages that these doors have. It is very important that the core of the door is made accordingly with the door size, as for standard British doors even the hollow core works, but when it comes to taller and extra wider doors, some additional specifications are needed for the door to have the stability required. For example, the width of a door can be up to 1209mm which is quite a wide door, with the height of 2485 mm this definitely will be an impressive and expensive door and needs to be made from quality materials to have the necessary stability.


Doors4UK's tall and wide internal glass doors (cannot be produced as fire-rated) come in customised sizes. They can be manufactured to fit any opening in sizes up to 1400 mm wide and 2500 mm high, other sizes being available on request. However, clear glass doors can be made much taller and wider, in sizes up to 1700 mm in width and 2700 mm in height. Also, the door can come as a frameless glass door or a sliding door set, depending on your needs and preferences.

Tall and wide internal doors can only fit on a large building, which can be an institution, a church or even your home. As long as there is a high ceiling, it makes the most grandiose feature of a building together with large doors. For this reason, having a sophisticated design on your tall and wide door is not essential in terms of how noticeable the door is, as the internal door height is impressive enough. However, this should not hinder you from adding special decorations to your doors. Doors4UK offers you many finishes, from veneer, painted and laminate to glass door sets, to suit any needs and preferences.
Bespoke extra-wide doors and tall glazed doors in London
Complete Service From Survey to Installation
All workmanship is guaranteed for 2 years for fitted painted door sets
.
Standard Door Size
Wenge laminate door only up to 2100mm height
Price starting from £114.00 + VAT and Transport
Tall Door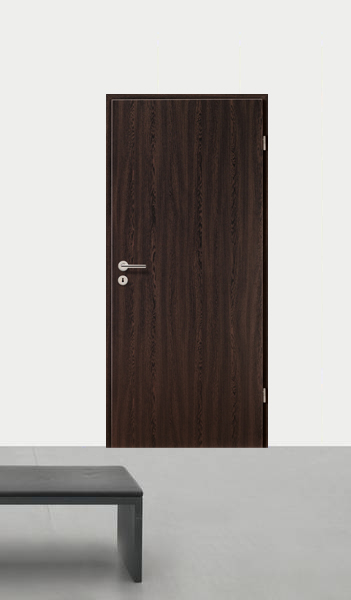 Wenge laminate door only up to 2200mm height
Price starting from £220.00 + VAT and Transport
The visual appearance of a door can be influenced in many ways, for example by the height. The higher the door, the more impressive the appearance. The world of doors is huge. Give your rooms a facelift with internal doors in special heights with generous sizes and extraordinary details. Especially when renovating, the height of the door is an important topic of interior design. To realize the fitting of special door heights, structural circumstances must be considered. Our door specialists will inform you of all the possibilities and technical details. Doors4UK can provide doors and frames customized to your requirements, for both glass and wood doors. It is important that the internal doors match the floor and skirting to maximize the perfect home decor. The accessories as handles and hinges are important in the general view of the design. Doors4UK can manufacture Internal Fire Doors without any glass panels that are 2500 mm high and 1200 mm wide as standard flush doors with a European Fire Assessment. In terms of a Fire Rated door leaf, without any architrave, frame or hardware, it can be manufactured in sizes up to 1100 mm in width and 2350 mm in height, without any glass panels. Accessories like hinges can add an extra feature when using Simonswerks Tectus hinges that are the best-concealed hinges worldwide.
Contact one of our Door Consultant for advice
We are the Wooden Doors, Glass Doors, and Frames Experts
Call 01923 800 111
Email: contact@doors4uk.co.uk


why choose us
An increasing number of people are turning away from plain ready-to-paint, unvarnished or inexpensive wood imitations internal doors from the DIY stores. Real wood and laminate (man-made veneer) doors comprise the new trend of made-to-measure doors and frame/lining, which are making their entrance to UK modern apartments and houses.
We Care About Your Project
Doors4UK provides a complete service to take you through the entire process of buying German Door Sets. We offer 2 Years Workmanship Warranty for any products that are fitted by us. This is because the company is keen to build long-lasting relationships. At Doors4UK, we understand that no business can stand for long without having fully satisfied customers.
Competitive Transport Cost
Doors4UK has chosen to work with transport companies based on reputation, so we can ensure that we can get a reputable and reliable transport service and financial cost, no matter how large or small your order is. Most of our products are shipped by pallet due to the size and weight of the wooden and glass doors. The carriage charge depends of the size of the order, goods ordered, and delivery address.
Doors4UK is able to manufacture extra wide and tall doors up to 1235mm in width and 2485mm in height. More than that, even wider doors (up to 2400mm) can be manufactured from two door leaves connected on site. Therefore, for those dimensions, the scale of the house is important, as extra wide and tall doors would look silly in a small apartment.