What is a Pocket Door
A pocket door can increase space and offers great functionality around the home. We offer measuring services for all pocket doors, giving you tailored solutions as per your specific requirements. Once installed, a pocket door can save up to 10 square feet of floor space, and offers a more elegant method of moving between rooms.

You will also benefit from 400mm thickness produced from an engineered tubular core, giving off great soundproofing qualities. The core is made from a mixture of chipped wood and high resistance glue moulded onto a tubular shape. This means air can remain inside, therefore helping to create a much lighter construct.

Pocket sliding doors come as a completed product in a range of finishes, which currently include laminate, real wood veneer or painted layers on both sides of the doors. The edging around any pocket door can also be made with the same materials to create a more consistent finish.
A Fantastic Range of Pocket Doors and Door Sets Available with widths up to 1209mm and heights up to 2472mm

Why Choose Sliding Pocket Doors?
Many households come with a paucity of space. When sliding pocket doors have been installed, you will be able to navigate between rooms in seamless fashion and without taking up substantial room in the process. A pocket door will slot back into the wall, making this the perfect choice for anyone who wants a sense of order and precision in place.

When closing pocket sliding doors, you'll find noise being generated is minimal, all that's required is a gentle push to ensure this slides back into position correctly. Households with young children will also benefit from enhanced safety features, not least the fact pinching is almost an impossibility.
Contact our Pocket Doors Specialists Today
Get in contact with us here at Doors4UK
for a full breakdown on any pocket door models we have available.
Contact Us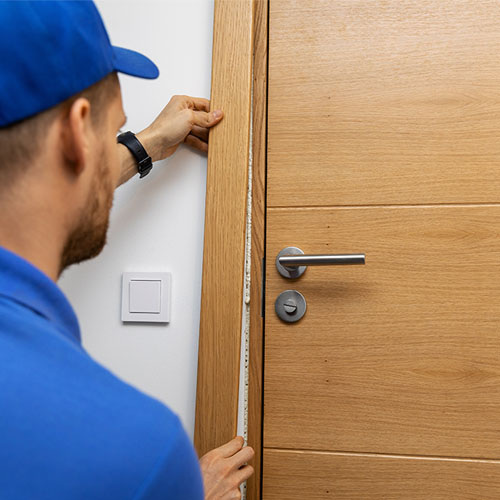 why choose us
An increasing number of people are turning away from plain ready-to-paint, unvarnished or inexpensive wood imitations internal doors from the DIY stores. Real wood and laminate (man-made veneer) doors comprise the new trend of made-to-measure doors and frame/lining, which are making their entrance to UK modern apartments and houses.
We Care About Your Project
Doors4UK provides a complete service to take you through the entire process of buying German Door Sets. We offer 2 Years Workmanship Warranty for any products that are fitted by us. This is because the company is keen to build long-lasting relationships. At Doors4UK, we understand that no business can stand for long without having fully satisfied customers.
Competitive Transport Cost
Doors4UK has chosen to work with transport companies based on reputation, so we can ensure that we can get a reputable and reliable transport service and financial cost, no matter how large or small your order is. Most of our products are shipped by pallet due to the size and weight of the wooden and glass doors. The carriage charge depends of the size of the order, goods ordered, and delivery address.
Doors4UK is able to manufacture extra wide and tall doors up to 1235mm in width and 2485mm in height. More than that, even wider doors (up to 2400mm) can be manufactured from two door leafs connected on site. Therefore, for those dimensions the scale of the house is important, as extra wide and tall doors would look silly in small apartment.