Interior Doors

UK

From Solid Core Doors and Veneer Surface
The best internal solid walnut and oak doors with best fitting service



Doors4UK - Featured on Houzz for Best Service 2017
Selecting the right internal doors uk will have a great impact in shaping your home design.
Have a look at our internal doors available to fit UK wide.

Do you have an artistic imagination? If yes, then feel free to come to us because if what you want a wood doors that is not already available in our collection then we'll be more than happy to make it for you. Just come to us even if you have a vague idea or a just an unclear view of what you want and we'll be happy to enhance it with our own aesthetic sense along with supplying it with inlays or glazing and fire rated assesment, coming up with a finished product which is much better than what you had imagined.

All solid doors when using them with a sliding system are available with a soft-closer and handles which can be round or square etc. These doors do not need any sort of maintenance thus making them extremely desirable because once they are installed, there is nothing else for you to do instead of just opening or closing them.
Best Interior Doors Accesories are used for our quality interior doors from real wood veneer.
Do you want glazing doors? We are the experts. Call us 01923 800 111.


There is no denying the fact that the most attractive factor about our internal doors is that the existing width and height of your doorway can be maintained and there is no need for going through the extra hassle to fit a custom sized door by tweaking from different angles in order to fit that door. No need to reduce or enhance the height and pay those extra pounds which you can save for various other purposes.

To find internal doors in UK is not difficult, but to find the UK door supplier (Doors4UK is Watford Based) which offers you the full service from taking the measurements and do the fitting is very hard as not many UK door suppliers offers it. Speak with our sales consultants and find out what internal single and double doors are on offer and if it is in your budget. Make sure you understand the good quality interior doors comes with a cost.

There are lots of doors suppliers in UK that offers standard hollow doors which are very cheap, while the interior solid doors from Doors4UK are sturdier with a better appearance. There are many finishes available as walnut, oak, cherry, dark oak and veneer doors others. It is very important that the doors viewed in your home make people interesting to know more about it. Also make sure that the door matches the floor as the frames match the windows as a part of overall all house design.

The Oak Internal Doors – Real Wood Veneer Finish doors sets are at the pulse of the times in UK internal doors market and with the German concept of pre-finished interior door this is the maximum level that can be reached for internal doors. The natural beauty of valuable woods is shown to the full in original HGM doors sets where combined with the high specification hinges and locks can create some stunning interiors design wood veneer doors. Lovingly finished to the highest quality, they are acknowledged as some of the best living-room doors available. The made-to-order, craftsmanship finishing makes every interior doors a unique item customized for the customer with options required by him. Ranging from traditional Models to contemporary designs, our range of internal doors offers a fascinating variety of veneered and solid wood doors, corresponding to the most diverse styles of living. In addition, if you'd like to enjoy a little luxury, choosing HGM premium class doors means the best without compromises.

Matching the doors with the bathroom floor tiles is very important, as well as making sure that the colour of the architraves is similar with the skirting board or external glazing. Buying accesories from the same company will give a better discount as well they will match pefectly with the swiotches for lighting.
Wood Veneer Internal Doors in UK: Living Dreams Become Truth
Why choose Doors4UK to supply Walnut Doors and Oak Door Sets
The entire staff or team from the sales consultant up to the receptionist with their experienced door fitters, make sure that there are no problem whether you are looking for small or big size of door that will best suit for your needs, all your worries regarding the size of your door will have a quick solution with services offer. Doors4UK offers glazed door, walnut internal door, oak door with laquered oak veneered, timber and oak veneers with glazing, fire doors and more, with full service that they will give each customer satisfaction with their door and aside from that from the start of their work; you can make sure that your requirements will best meet with their good and outstanding service. As a customer, you are provided also with an advice that will help you maintained the good appearance and integrity of your door. Their services for made to measure doors will give the services that you are looking for. The materials that are used for made to measure door are come from high quality standard products that for sure it gives your door one quality product. Once that you consider their service, you can rest assured that your door is made of fitters that are truly dedicated and certified in making excellent interior door for your home. Your choices of their service to make your made to measure doors are worth price that you can come back in the future to get again their service for making your door.

***** Always choose a door specialist which can manufacture the doors made to measure with a wide range of finishes as grey door, black door and others. Never go for companies who deals with more than 2 products e.g. doors, windows, staircases, garage door, carpeting services. Why? Because they will never be experts for all those products and you might compromise on quality.
**** Look for companies who offer full service (initial advice, site survey, taking measurements, fitting, after sales advice and warranty) which will keep you in the loop with all the information regarding the wooden doors. You do not need the hassle in taking the measurements or finding a person who can install your doors.
**** The wider the range, the better! Make sure you have from where to choose, avoid the local companies that can offer you only 2 or 3 finishes or even worse they provide only the doors and you need to paint them yourself.
**** The era when you had to choose a finish for your door so can match with the frame and architrave is now gone. Therefore you'll need the door set which comes with: door, frame, architrave, lock and hinges factory fitted, rubber sealing that helps with soundproofing. High quality interior door completed with a matching frame finish and high standard hardware which manufacture together will provide a perfect finish complementing the interior design of the room.
**** Visit the showroom. If you already found the company that can provide you with all above than make them a visit and convince yourself of the quality of the wooden doors.
Contact one of our Interior Door Consultant for more advice
We are the Wooden Doors, Glass Doors and Frames Experts
Call 01923 800 111
Email: contact@doors4uk.co.uk
Internal doors in UK from OAK AND walnut are Fitted by Professionals
Try our expert service for Internal Doors Uk
Internal Doors uk - Sliding Internal Oak Doors
Our professional team of fitters, engineers and surveyors are trained in Germany to provide you best service. Doors4UK dedicated technical staff will review your projects requirements to provide incomparable technical assistance throughout all phases of your project from specifying to manufacture and installation.
Why Choose Us for supply FIT INTERNAL DOORS UK WIDE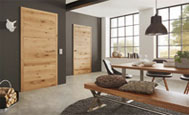 Complete Service From Survey to Installation
Doors4UK provides a complete service that is made of five steps to take you through the entire process of buying German Door Sets and make the process very easy and enjoyable. Our doors are custom design and manufactured to fit your personal style to highlight the artistic appeal of your personal space.
We Care About Your Project
Doors4UK offers 2 Years Workmanship Warranty for any products that are fitted by us. This is because the company is dedicated to building lasting relationships. At Doors4UK we understand that no business can stand for long without having fully satisfied customers

.
Competitive Transport Cost
Doors4UK has chosen to work with transport companies based on reputation, so we can ensure that we can get a reputable and reliable transport service and the economic cost, no matter how large or small you order. Most of our products are shipped by pallet due to the size and weight of wooden and glass doors. The carriage charge depends of the size of the order, goods ordered, and delivery address.
Doors4UK is able to manufacture extra wide door up to 1235mm and the height of 2485mm is definitely a nice and expensive feature. More than that even wider doors( up to 2400mm) can be manufactured from two door leafs connected on site. Therefore for those dimensions the scale of the house is important as extra wide and tall doors would look silly in small apartment.
German Quality Doors and Door Sets
An increasing number of people are turning away from plain ready to paint, unvarnished or inexpensive wood imitations internal doors from the DIY stores. Real wood and laminate (man-made veneer) doors is the new trend of made to measure doors and frame/lining of high quality veneer which are making their entrance to UK modern apartments and houses.