Find your extra-wide and tall glazed doors London
Doors4UK - Featured on Houzz for Best Service 2017
It is time to think differently about your new wide and tall glazed doors! This will change the look of your home
If you desire a stylish house, the best and easy way to obtain it is to change your old and traditional internal glazed doors. Higher standards and designs of your wide and tall glazed doors bring with them expressivity, but the most important thing is the protection that a door can offer, as a fire-rated door.
When you have high ceiling rooms to decorate, the stylish solution that you can opt for your refurbishment is tall doors. The way that these doors fit within the décor of your room makes all the hard work worthy and with the new range of glazed fire rated FD30 minutes up to 1000mm wide and 2400mm height internal doors, you will not have just a pleasant home, but a secure one.
*Prices excl. VAT and transport and are for complete door sets (including frame and architrave, factory fitted hardware, sliding system and glazing) to fit opening dimensions up to 1000mm in width, 2100mm in height and 160mm thickness of the wall. Please inquire for different opening dimensions and discounts!
The Best Quality extra wide and tall glass doors in London
The finish of a tall glazed door is very important, due to the fact that it is an object in your house that will always be eye-catching. If you have a rustic design in your property, it is better to choose real wood veneer for the finish of the doors, such as
Dark Walnut
and
Oak
. However, when there is a minimalist design, it will always embrace
white painted doors
and for a modern look. The tall doors that will blend perfectly in the décor are glazed doors with different glass patterns.
Real wood veneer finishes that you can choose for your tall glazed doors are:
Oak
- easy to maintain and a perfect match for light timber furniture,
Dark Walnut
if you want to have contrast in your house,
Mahogany
with its red timber will define the style of your rooms and many more finishes that can blend perfectly with other different styles. White internal doors with glass will always make the difference. The easy thing with these doors is the fact that you have a wide range of glass patterns to choose from. Tall doors painted in white offer a lot of advantages to your rooms' décor, by being the highlight that will define the place. Adding glazing will create a stylish interior design that you will always be proud of.
Bespoke extra-wide and tall glazed doors in London
For modern houses with open and bright spaces, the best option that will allow you to enjoy the daylight, is tall and wide interior glazed doors, either sliding or hinged. Tall glazed doors blend perfectly in a room with a contemporary design or an office that needs style and open space. You can choose from numerous designs and patterns for your interior glazed door, due to that fact that this industry is continuously growing and always in trend and that will make your door one of a kind.
Either option that you will choose for your property, with a tall door you will never be out of trend and if your door is fire-rated, your family will have the security deserved. High ceiling rooms deserve tall glazed doors!
Extra-wide and tall internal glass doors in London
Doors4UK can manufacture made-to-measure doors as:
• Fire-rated for 30 or 60 minutes
• Double hinged door
• Single sliding door on wall
• Pocket single sliding door
• Double sliding door on wall
• Pocket double sliding door
• Single sliding door with glass side and/or glass top panels
• Double sliding door with glass side and/or glass top panels
At Doors4UK, the chances to find your amazing interior glazed doors are definitely 100%. Therefore, make an appointment with our Door Consultant at 01923 800 111.
Interior Doors with Glazing Connect Residential Environments. The internal glazed doors bring light that influences your wellbeing.
Even the entrance to your flat door can have glazing, which is called oak internal doors with glass with or without side panels. If you are tempted to the flowering dialect, it can be labelled as the entrance into the soul of a house. It is a bit more practical because it can be viewed as a business card of the house. For those who like it less verbose and metaphorical, a front door is simply a front security door. No one, however, will doubt the importance of this internal glazed door. For interior doors with or without glazing it looks a little different, but they have a very special meaning. Doors4UK offers white internal doors with glass and oak glazed interior doors that are practical, attractive and reasonable.
Each room has its face – each room requires its own interior glazed door. Find Out More About shaker glazed doors with 3 panels on our range of glazing doors
The fact that the kitchen door and bathroom door are different from each other is a problem, of course. Both can have glazing cut out, but the bathroom door will have frosted or opaque glazing, so privacy is a must for this inner door. Regarding the kitchen doors, the glazed area can be any type (see our range of interior glazed doors types) due to the fact that privacy is non-existent and more and more people are looking to open up space for more light throughout the ground floor house. For other ground floor rooms, the differences are partly finer. The living room door can have a similar "face" as the kitchen door, and it would more be inclined to get even more modern as

glass doors

, but they usually differ in colour and style from each other. White internal doors with glass as well as Oak finish with glazing provide for a separation, where it makes sense because, through it, the entering of a new room becomes a feeling of change. The mood, the atmosphere, the whole feeling can change completely if one goes from one room to another. Internal glazed doors help to feel these differences.

Now more than ever the technology behind door building provides unprecedented advantages. From real wood finishes to higher levels of soundproofing and other benefits that you might not otherwise find in older doors, a modern-day interior door can be matched to whatever requires you might have, including your budget plan. To help you find the very best interior doors for your needs, here are a few of the most striking benefits you will discover when investigating and choosing a brand-new interior door for your house.
Doors4UK provides Complete Options for interior designs, self-builders and property developers.
A wood glazed door is a pricey alternative for many house owners, frequently outside your reach, specifically if you require several interior glasses or glazed doors replaced in your house. To make sure doors are of high quality but still cost-effective, a composite material is used in most interior doors and frames. With the surface applied for both door and frame, this provides a real wood appearance and feel, but it keeps the door within your budget. At the very same time, the last surface and panelling on these doors can be matched to numerous designs of wood, depending on what you desire for your home.
The sturdiness of Your Doors - Quality Doors produced In Germany
M

odern interior doors with glazing are more resilient than before, offering the strength of a composite that can stand up to kicks from children, repeated slams, and whatever else your household and family pets can throw their way. Resilience is a major problem for many individuals selecting brand-new interior glazed doors. Contractor doors are more economic, but they do not pass the "can I kick it" test that other greater quality interior glazed doors or interior glass doors can, which is why numerous people contact us about our doors.
Tempered Glass Options – All our internal glazed doors and glass doors come with toughened glass
Tempered glass is utilized as an alternative mostly for exterior doors, however, there are plenty of interior choices nowadays that provide tempered glass as a material choice. If you have an interest in having window panes, frosted glass surface, or glass accents for your interior doors, whether a basic door, French door or room dividers, there are plenty of choices to pick from on the market these days. The bottom line is that modern-day interior glazed doors are a remarkable option for anyone thinking about getting more from their design without necessarily spending more. Contact the specialists of Doors4UK today if you want to discover more about how we can help you pick a door that will do this for you.
Three Most Common Questions We Receive About Interior Wooden Glass Doors for New Homes
We get a lot of questions about interior doors with or without glass and the best way to choose and match the proper kind of interior door to the ideal house. Whether someone is buying a brand-new house and wishes to replace the cheap contractor doors in it or they have actually been residing in the very same house for years and wish to update a few of its hardware and components, these are questions we get that represent the common challenges behind buying new glass or glazing doors.
Can I Replace Just a Few Glazing Wooden Doors At a Time?
Due to the fact that they are on a budget plan, lots of people are interested only in changing a small number of wooden doors at a time. Possibly, there is one broken door in their home or maybe they wish to do one floor at a time. Either method, the cost of doing just a handful is a lot less than every door in the house. They worry that the very same model may not be available in the future if they replace the doors now and then wait 5 years to do the next batch. While this is a very genuine possibility, there are a number of alternatives on the market and it will be possible to match the design and style of the doors you pick in the future, even if you cannot find the specific doors that you initially set up for your home.
How Long Will the New Doors Last? Quality German Doors and Door Sets Last Longer than Standard Doors
Modern interior doors with glass are developed to last. These doors are made of composite materials and toughened glass that can endure impact, heavy usage, and humidity in your house, ensuring that they last for years if you desire so. Less expensive glazing doors may require painting and change more frequently, and there is constantly the hardware which might need to be upgraded in 10 years or so, whereas the door with glazing itself must belong to your house for the rest of the time you live there.
What is the Difference Between Modern and Traditional Design? Doors4UK can do both modern and traditional with glazing. If you cannot find a model that you need, just contact us.
This is a typical question, as we deal with a large series of both contemporary and conventional individuals who are not sure what doors are the finest for them. The quality of both types of doors is the same since they are all crafted in Germany, where some of them come as solid core or massive doors, but with the same high-quality methods when the glazing is fitted, however, the door designs and formats are various. Where standard doors have a more elaborate feel and look evocative of another time and place, modern doors are smooth and structured, typically flat and meant to blend with the decoration of your home, if painted with the same finish as the wall, the integration of wall with the door will be complete.

Whatever kinds of doors with or without glazing you want for your home, make certain to select a design that fits your needs and the visual you are opting for. Doors4UK can assist you to simply do that.
Contact one of our Interior Door Consultants for advice
We are the Experts of Wooden Glazed Doors, Glass Doors and Frames
Call 01923 800 111
Email: contact@doors4uk.co.uk

Extra-Wide and Tall Internal Glazed Doors
Real Wood Veneer Doors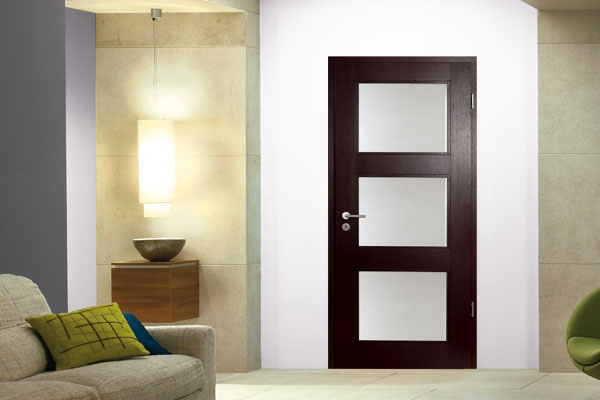 As we use only natural woods with their unique nature-related differences and peculiarities, please be aware that each door will have its own 'fingerprint' of nature. At HGM, our veneers are all environmentally-friendly products from sustainability-managed forests.
Painted Doors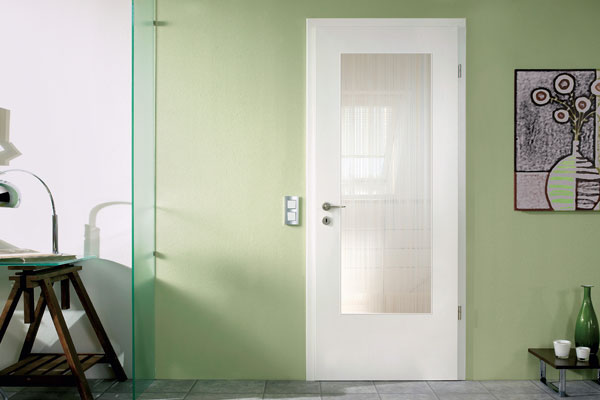 Every individual layer is manually managed for the highest quality on doors and edgings – both being painted in the same run. This clearly sets us apart from the market.
Laminate Doors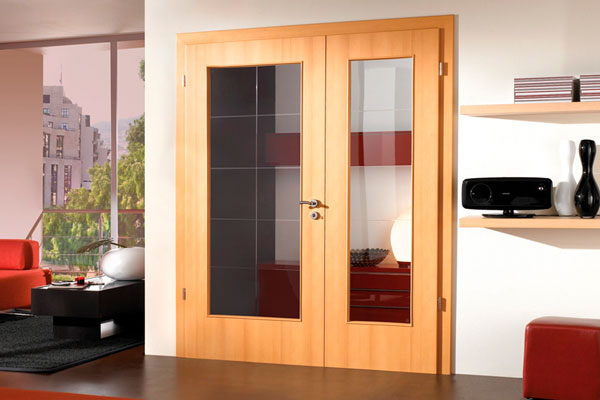 A modern internal door does more than dividing or connecting rooms. It has become an essential part of the furnishing. ASTRA laminated doors, with their diverse CPL surface designs, can be universally installed and meet all demands.
why choose us
An increasing number of people are turning away from plain ready-to-paint, unvarnished or inexpensive wood imitations internal doors from the DIY stores. Real wood and laminate (man-made veneer) doors comprise the new trend of made-to-measure doors and frame/lining, which are making their entrance to UK modern apartments and houses.
We Care About Your Project
Doors4UK provides a complete service to take you through the entire process of buying German Door Sets. We offer 2 Years Workmanship Warranty for any products that are fitted by us. This is because the company is keen to build long-lasting relationships. At Doors4UK, we understand that no business can stand for long without having fully satisfied customers.
Competitive Transport Cost
Doors4UK has chosen to work with transport companies based on reputation, so we can ensure that we can get a reputable and reliable transport service and financial cost, no matter how large or small your order is. Most of our products are shipped by pallet due to the size and weight of the wooden and glass doors. The carriage charge depends of the size of the order, goods ordered, and delivery address.
Doors4UK is able to manufacture extra wide and tall doors up to 1235mm in width and 2485mm in height. More than that, even wider doors (up to 2400mm) can be manufactured from two door leafs connected on site. Therefore, for those dimensions the scale of the house is important, as extra wide and tall doors would look silly in small apartment.