Extra Wide and Tall Internal Glazed Doors
Doors4UK - Featured on Houzz for Best Service 2017
It is time to think differently about your new wide and tall glazed doors! This will change the look of your home
Are you looking to add more style across with internal doors around your home? Then one of the most effective ways to achieve this would be with the installation of extra wide and tall glazed internal doors, as they come with the capacity to add more sophistication and contemporary edge to any rooms. You will also greatly benefit from the fact interior glazed doors provide better protection as a fire-rated model.

With a variety of styles available, such as white internal glazed doors, you will have the prime opportunity to find the right model that fits with your current aesthetic. There's also a plethora of options which take on a more rustic vibe with things made from dark walnut or oak. A wide selection of glass door patterns also help to elevate any internal glass doors we supply, giving off a prominent and classy finish.
*Prices excl. VAT and transport and are for complete door sets (including frame and architrave, factory fitted hardware, sliding system and glazing) to fit opening dimensions up to 1000mm in width, 2100mm in height and 160mm thickness of the wall. Please inquire for different opening dimensions and discounts!

If you want to make your internal glazed doors the key focal feature within any rooms, then choosing models that are made with dark walnut or mahogany is perhaps the best route to take. With these installed, you will have something capable of defining the entire atmosphere within certain areas of the home.

Anyone who lives within a modern home and needs something that can help amplify open and bright spaces should look into extra-wide and tall interior glazed doors which can be either a sliding system for pocket doors or hinged. This will allow you to install a door model that can seamlessly blend with your current layout and ensure space is kept to a suitable level. ​
Extra Wide and Tall Internal Glazed Double Doors
We can also hand people highly stylish and functional extra wide and tall internal glazed doubled doors, which again helps to save space, whilst adding more practicality to home and office environments. They provide a more attractive means to access certain rooms, which can only be a good thing when trying to add more character to your property, or when you need to set the right sort of impression with potential clients.
Using internal glazed double doors within the home means certain models need to be manufactured to cater towards the type of room they are placed within. For this very reason, our models will be handed frosted or opaque glazing to ensure bathrooms have the right sort of privacy, whereas kitchens are given the best possible platform to extract more natural light.
Maintaining a suitable level of ambience around the home is also important, especially when you have finished up for the day and want to spend your evenings relaxing without any noise. To ensure you can unwind properly, making sure you have modern internal glazed double doors is the best way to alleviate loud atmospheres much better compared to older models.
Are you working under a stringent budget? No problem! Although many wooden based door models can be expensive, you can also get quality finishes when you opt for something made from composite materials, giving you a real-wood appearance without the need to overstretch your finances too far.
Living with young children also means the likelihood of slamming and kicks could be slightly higher. This is another concern that can be swiftly put to one side, as our internal glazed double doors will provide an abundance of structural integrity when composite materials are at the core. Choosing a robust door model means you will have an appealing design that is intact for many years to come.
At Doors4UK, the chances to find your amazing interior glazed doors are definitely 100%. Therefore, make an appointment with our Door Consultant at 01923 800 111.
Further Information About Extra Wide and Tall Internal Glazed Doors
In a majority of cases, tempered glass is used for exterior doors, but we still have plenty of choices available that provide this for all manner of models. Should you desire any window panes, frosted glass surfaces or glass accents for extra wide and tall internal glazed doors, there is certain to be the right options on the marketplace. Whenever we source our doors, the biggest concern is that we supply quality products at prices which are always affordable to any of our customers.
Should you discover that your doors have started to deteriorate and may need replacing, we can help you restore anything in order to get things back on track. However, there are occasions where certain interior glazed doors are no longer available on the marketplace, in which case we will find similar models to help you maintain the same overall style established within your home.
No matter how much humidity and heavy usage is being inflicted on any internal glass doors, you will find the toughened glass can endure substantial impact to ensure they last for many years to come. The only areas that may need some maintenance would be the framing, where paint may be required to remedy any scuffs. In the worst case scenario, this will probably be done every 10-years or so.
Our doors are all crafted in Germany, and we have models which are suitable to both contemporary or conventional layouts. Whichever option you go for, we will source and then install the best possible internal glazed doors that fit with your preferences in style.

Contact Our Glazed Internal Door Specialists
You can get further insight into any of the models we currently have on offer when you get in contact with our team.
We look forward to hearing what you need and helping you transform your building.
Contact Us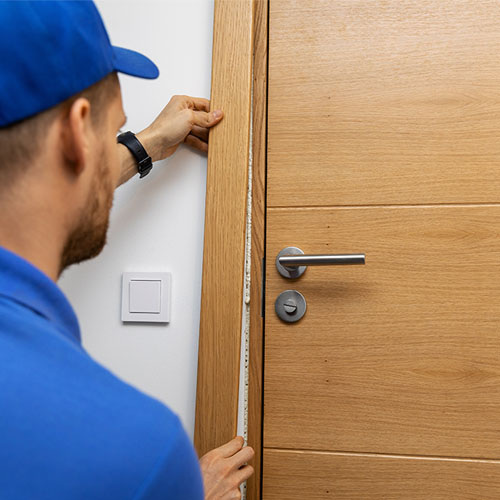 Extra-Wide and Tall Internal Glazed Doors
Real Wood Veneer Doors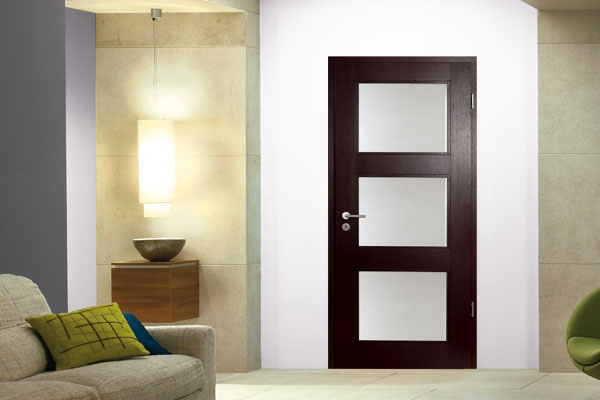 As we use only natural woods with their unique nature-related differences and peculiarities, please be aware that each door will have its own 'fingerprint' of nature. At HGM, our veneers are all environmentally-friendly products from sustainability-managed forests.
Painted Doors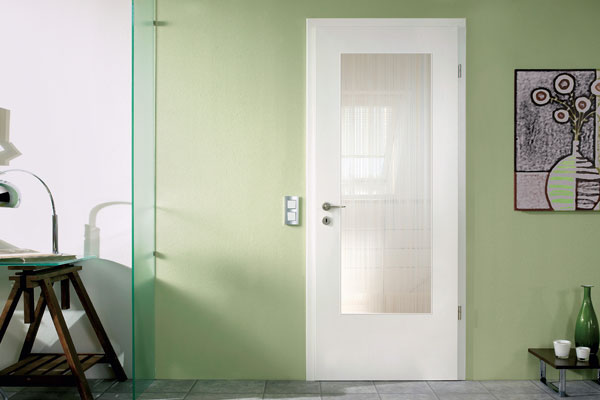 Every individual layer is manually managed for the highest quality on doors and edgings – both being painted in the same run. This clearly sets us apart from the market.
Laminate Doors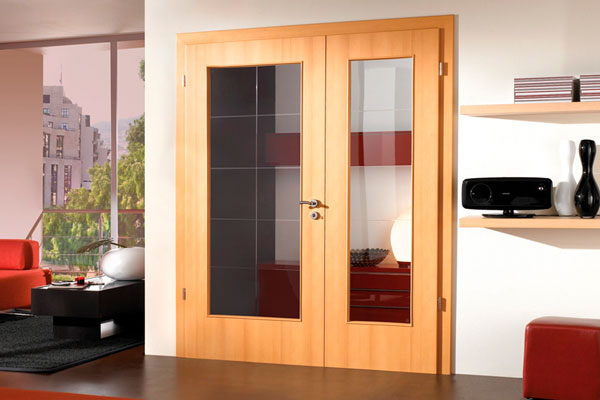 A modern internal door does more than dividing or connecting rooms. It has become an essential part of the furnishing. ASTRA laminated doors, with their diverse CPL surface designs, can be universally installed and meet all demands.
why choose us
An increasing number of people are turning away from plain ready-to-paint, unvarnished or inexpensive wood imitations internal doors from the DIY stores. Real wood and laminate (man-made veneer) doors comprise the new trend of made-to-measure doors and frame/lining, which are making their entrance to UK modern apartments and houses.
We Care About Your Project
Doors4UK provides a complete service to take you through the entire process of buying German Door Sets. We offer 2 Years Workmanship Warranty for any products that are fitted by us. This is because the company is keen to build long-lasting relationships. At Doors4UK, we understand that no business can stand for long without having fully satisfied customers.
Competitive Transport Cost
Doors4UK has chosen to work with transport companies based on reputation, so we can ensure that we can get a reputable and reliable transport service and financial cost, no matter how large or small your order is. Most of our products are shipped by pallet due to the size and weight of the wooden and glass doors. The carriage charge depends of the size of the order, goods ordered, and delivery address.
Doors4UK is able to manufacture extra wide and tall doors up to 1235mm in width and 2485mm in height. More than that, even wider doors (up to 2400mm) can be manufactured from two door leafs connected on site. Therefore, for those dimensions the scale of the house is important, as extra wide and tall doors would look silly in small apartment.