Glazed Internal Doors
Discover our Range White, Oak and Walnut Glass Doors
The glass used on all range of glazed interior doors is safety toughened glass
When people arrive at your home, they are likely to be impressed when they see glazed internal doors upon arrival. Having these installed really does set the right tone and makes you look like a family that takes pride in how their property appears. There are also a number of benefits away from styling that makes glazed internal doors a great choice, not least the wave of light they can help flow around certain rooms.

Being able to regulate the atmosphere you have around the home is a great way to ensure you can enjoy the summer months, but also have spaces where unwinding is easily achieved. Using glazed internal doors, you can choose from a range of glass door options such as patterned glass, frosted or traditional stained glass that best fits with the tone you want established

We can cater towards any taste in style for glazed internal doors, whether you are looking for something that is wood veneered or an option best suited for laminate door models. You will also be able to add any appropriate functions to these doors without the general appearance being distorted. With its origins coming from Germany, you will have precision-minded craftsmanship installed into your home to match any of your specifications.
A Fantastic Range of Glazed Internal Doors UK and Door Sets
Available up to 1209mm wide and up to 2472mm high.
Complete Service From Survey to Installation.
All workmanship is guaranteed for 2 years for fitted glazed door sets.
| | | |
| --- | --- | --- |
| Oak Glazed Internal Doors | | Beech Glazed Interior Doors |
| | | |
Contact one of our Door Consultant for more advice
We are the Wooden, Glass Doors and Frames Experts
Call 01923 800 111
Email: contact@doors4uk.co.uk
Find your Glazed Internal Doors. For prices and more designs visit our wooden doors range of products.
Getting glazed interior doors installed can help add so much more security around the home, which is great for households where you need to be weary of children. If you want more privacy, then the style of glass can either block up or allow light to pass, depending on the sort of privacy you want to have present.

If you want the best in contemporary innovation, then go for Grauthoff, as they offer an impressive range which is only accessible in specialist stores. Every single component for their glazed interior doors is immaculately thought out so that recipients are getting a model that is stylish and long-lasting.

Our team pride themselves on delivering a first-class service no matter which glazed interior doors you are looking to have installed. Since every project is different, we take a proactive approach to deal with caveats as and when they arise, making sure the work can move ahead with minimal disruption.

Any wooden doors provided by our team will be presented with different styles of hinges, panels and hardware to ensure you get the most accurate model for the style of your home. We can work directly alongside you all the way, so that the right decisions are made in relation to your budget and specifications.

A whole range of glazed interior doors are available, which means getting hold of wide and tall designs or conventional models is a seamless exercise. Anything manufactured will be measured with impeccable levels of care to give customers a product that is purposefully made to suit their own specific needs.
| | |
| --- | --- |
| Do you know that we can supply and fit bespoke doors? | Do you know that we can supply and fit glass doors? |
| | |

Contact Our Glazed Internal Door Specialists
Do you want to learn more about what we can supply today?
Then we are always more than happy to walk you through our entire range and help you get the model you desire. You can get more info right now if you contact us directly.
Contact Us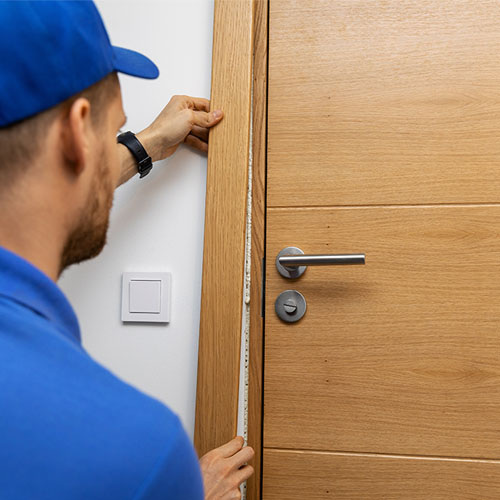 Glazed Doors Options
Why Choose doors4uk - for glazed interior doors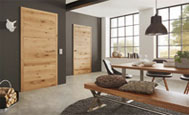 Complete Service From Survey to Installation
Doors4UK provides a complete service that is made of five steps to take you through the entire process of buying German Door Sets and make the process very easy and enjoyable. Our glazed interior doors are custom design and manufactured to fit your personal style to highlight the artistic appeal of your personal space.
We Care About Your Project
Doors4UK offers 2 Years Workmanship Warranty for any products that are fitted by us. This is because the company is dedicated to building lasting relationships. At Doors4UK we understand that no business can stand for long without having fully satisfied customers.
Competitive Transport Cost
Doors4UK has chosen to work with transport companies based on reputation, so we can ensure that we can get a reputable and reliable transport service and the economic cost, no matter how large or small you order. Most of our products are shipped by pallet due to the size and weight of wooden and glass doors. The carriage charge depends of the size of the order, goods ordered, and delivery address.
Doors4UK is able to manufacture extra wide glazed internal door up to 1235mm and the height of 2485mm is definitely a nice and expensive feature. More than that even wider doors( up to 2400mm) can be manufactured from two door leafs connected on site. Therefore for those dimensions the scale of the house is important as extra wide and tall doors would look silly in small apartment.
German Quality Doors and Door Sets
An increasing number of people are turning away from plain ready to paint, unvarnished or inexpensive wood imitations internal doors from the DIY stores. Real wood and laminate (man-made veneer) doors is the new trend of glazed internal doors and frame/lining of high quality veneer which are making their entrance to UK modern apartments and houses.