What is a door set?
The door sets manufactured by Doors4UK are delivered as pre-finished products with veneer, laquered or laminate surfaces on the door and frame which does not need the painting or decorating for the life of door and frame. Door sets are pre-assembled units consisting of the door, frame, stop door, architrave and the ironmongery factory-fitted. More than that, the frame includes a rubber gasket, which helps to close the door noiselessly or could be considered as a soundproof feature.
The components are produced using computer-controlled machinery for accuracy and consistency and then assembled into a set prior to delivery to site. Foil Veneer Finish Doors is a machine generated replacement for real wood veneer doors. Foil veneer-effect doors are timber-structured, but with a man-made facing that recreates the natural feel of real wood – from the colour to the face structure. Our door sets can be installed in less than 20 minutes and with the ironmongery pre-fitted, site installation time is reduced considerably.
The world of Doors4UK-doors is full of surprises. You can choose between rebated doors (European Style) and non-rebated (British Style), as you can see in the figures below. The beauty of the doors sets is that there are no special requirements for fitting or special tools.
European Style Door Sets - Rebated Door Sets
Laminate European Style Door Set
Door set contains:
Pinea Snow laminate European style door, Pinea Snow laminate frame and architrave, factory fitted hinges, lock and rubber seal on stop of the frame
Starting Price: £429.00*
Painted European Style Door Set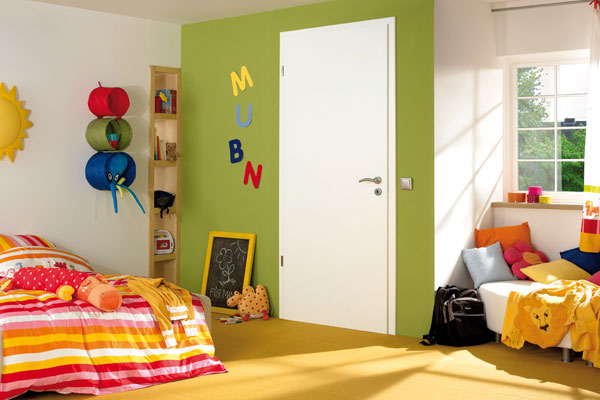 Door set contains:
White painted European style door, White painted frame and architrave, factory fitted hinges, lock and rubber seal on stop of the frame
Starting Price: £550.00*
British Style Door Sets - Non-Rebated Door Sets
Laminate British Style Door Set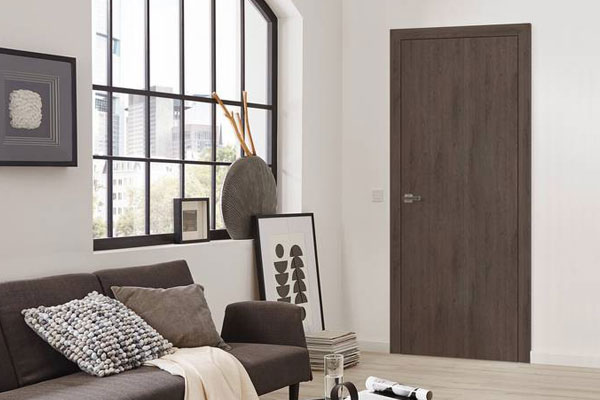 Door set contains:
Dark Oak laminate British style door, Dark Oak laminate frame and architrave, factory fitted hidden hinges, lock and rubber seal on stop of the frame
Starting Price: £744.70*
Painted British Style Door Set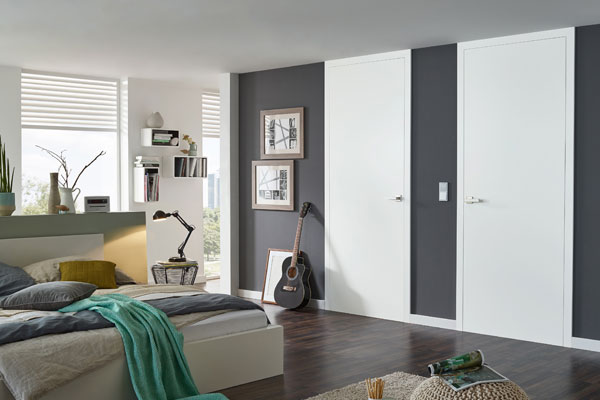 Door set contains:
White painted British style door, White painted frame and architrave, factory fitted hidden hinges, lock and rubber seal on stop of the frame
Starting Price: £881.10*
*Prices excl. VAT and transport and are for a wall opening dimensions up to 1000mm in width, 2100mm in height and 160mm thickness of the wall