The best range of Interior French Doors and Door Dividers
Make your Glass Doors the Feature of the House with Glass Room Dividers from Doors4UK
Homeowners and handymen alike may one day be faced with the challenge of installing and/or replacing
interior French doors
. If you find yourself in need for either of these tasks, take a few minutes to read over about the options that Doors4UK can offer. The options that are available depends on the opening as well as the home design if it is modern or traditional. Internal sliding doors room dividers can come as glazed doors, with a screen panel on the side that will look similar to external windows. Doors, like all things in life, often get damaged and worn out over time. If your home is in need of a new internal room divider door, we are here to help, as we can fit any door dividers with any size UK wide.
See below some of the best wooden and glass room dividers
Door Dividers are best to get the light around the house
Interior French Doors White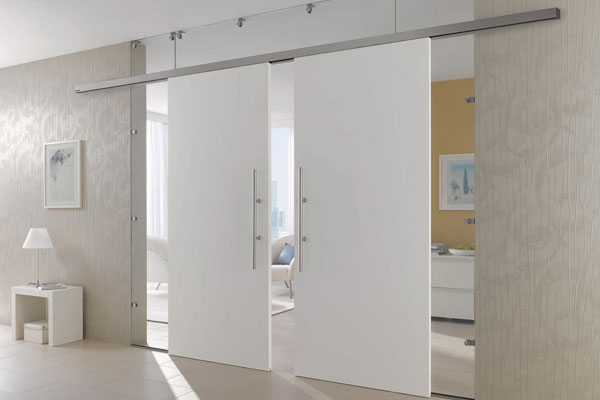 Sliding Painted Double Doors with Side and Top Panels
Veneer Door Divider
Walnut Veneer Sliding Door with Frosted Side and Top Panel
Sliding Doors Room Dividers
Atos Sliding Double Doors with Side Panels
Contact one of our Interior French Doors & Door Dividers Consultants for advice
We are the Experts of Wooden, Glass Doors and Frames
Call 01923 800 111
Email: contact@doors4uk.co.uk
Doors4UK provides Interior French Doors / Door Dividers with exceptional features. So, it is only natural that we also enable our customers to implement exceptional custom solutions. For us, the individuality of your desire comes first. Customize your interior french doors perfectly into the living room! On the whole range of designs from classic to contemporary, you can now fulfill your dreams. Glass room dividers are great additions to your home design, especially if you want to make a style statement or bring a feature object in your rooms. Due to the fact that those doors include glass, these are ideal for allowing more natural light into your home, or in order to divide your living rooms and separate them while still maintaining an open feel to the overall space.

Why Interior French Doors or Door Dividers?
Find several reasons for having door dividers in your house:
* feature French doors with an impressive design
* allow natural light from one room to another
* stunning appearance with many benefits
* create an open space when doors are fully open
*Price excl. VAT and transport for made to measure doors to fit in an opening up to 2000mm in width, 2500mm in height and wall thickness up to 160mm
**Price excl. VAT and transport for made to measure doors to fit in an opening up to 2000mm in width, 2100mm in height and wall thickness up to 160mm
More than just good-looking, it should be a high-quality interior French doors
Whether a glazing internal door is high or not, is not only defined by their appearance. A high-quality interior door has to do more than separate one room from the other and look good. Interior doors such as Doors4UK doors also convince with inner core structure values. Durability and stability, as well as heat and soundproofing properties, are defined by the material of the door and its core structure. Optically particularly attractive are solid wood doors. They emit a natural heat, but they are sensitive to fluctuations in temperature or changes in humidity. For luxury homes with their own high-quality room doors, the most popular option is solid wood frames. For the other components of the door, MDF (medium-density fiber boards) or HDF (high-density fiber boards) are usually used. These interior doors are characterized by high stability and do not tend to warp.
The inner life is crucial in room dividers - choose
oak door
finish or panel room dividers
High-quality interior doors also show their quality due to the fact that the material used for them determines the stability, thermal and sound insulation. Such door structure often consists of tubular or a full core which is applied all over the interior door. The tubular core structure increases stability. Due to the light construction, the interior door is easy to handle and cannot break. The heat and sound levels are in the good range.
The material for the interior door surface as well as for divider panel
The surface is not only a matter of taste for high-quality interior doors. For example, a multi-layer varnish in combination with a smooth finish ensures a particularly easy care and a high durability. A wonderfully warm and attractive look has a real wood veneer by its naturalness. Of course, solid wood is also a surface. For whichever interior doors of Doors4UK you decide, the reason for the purpose in which the door should fulfill. This depends, for example, on the extent to which it is claimed and between which spaces it is to form the separation. High-quality interior doors are defined precisely by their intrinsic values.
Whether to use wood as oak, walnut, beech, other veneers or glass doors depends on the individual taste. Wood is a very popular material for interior French doors, which is very durable. Depending on the type of wood, the doors are available in different nuances or with different varnishes. Frames, glazing, and door handles also leave a lot of room for individual accents. One of the advantages of wooden doors is that the surface can always be treated when required. Scratches can be repaired and the door can even be painted again if necessary.
Modern glass doors or glass room dividers are also common. They donate light and enlarge the living area visually. As a rule, these doors consist of toughened safety glass, which withstands resistances better than conventional glass. In order to give these doors more stability, they are often enclosed by metal frames.