What are Simonswerk Hidden Hinges?
Hidden or concealed hinges make it possible to achieve uninterrupted flash-faced surfaces across the hinge side of the door. As a result, you will achieve a visual, harmonious glow to the interior of your building. Using the hidden hinges by Simonswerk, you will benefit from British styled products, allowing for the door to open up to 180 degrees.

The latest innovation is also available with the concealed TECTUS hinge system, which again takes on a British styling, offering improved technological advancements compared to competing solutions in the current marketplace. Core benefits from high performance and heavy-duty hinges allow for three-dimensional adjustability.

Such products are only available from Simonswerk, who supply our factory in Germany and the Grauthoff Door Group. When you choose Doors4UK, we will help you identify the most appropriate products to suit your home, whether you opt for soss hinges or alternative methods of sealing doors.

More About our Hinges by Simonswerk
These particular hinges are completely concealed for British use, offering the ideal solution for non-rebated doors with timber frames. They also come with a UL certificate, comfortable 3-D adjustments, load capacity of up to 80kg and opening angles of up to 180 degrees. With an overall length of 160mm and maintenance-free slide bearings, they offer a simple and effective construct. They can be used for doors that open on the right and on the left-hand side, depending on what best suits your layout.

Our team is always more than happy to discuss any hinges supplied by Simonwerk further. We have a wealth of industry knowledge and strive to offer the best possible advice to ensure you get the products best suited to your needs. Adopting a collaborative approach with customers, we can strike up open and approachable communication from the very beginning, giving you access to our team whenever you like.
A range of doors fitted with Simonswerk Tectus Hinges TE340 3D

A Fantastic Range of Wooden Doors and Door Sets Available with Width up to 1209mm and Heights up to 2472mm
Complete Service From Survey to Installation
All workmanship is guaranteed for 2 years for fitted Wooden Doors
Do you want to see more models of solid wooden doors?
Do you know that we can supply and fit glass doors?

Contact Our Hidden Hinges Specialists Today
Get in contact with Doors4UK and gain further insight
into the vast benefits associated with hidden hinges.
Contact Us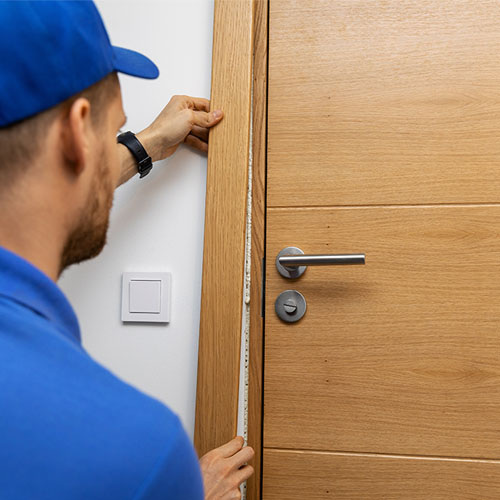 why choose us
An increasing number of people are turning away from plain ready-to-paint, unvarnished or inexpensive wood imitations internal doors from the DIY stores. Real wood and laminate (man-made veneer) doors comprise the new trend of made-to-measure doors and frame/lining, which are making their entrance to UK modern apartments and houses.
We Care About Your Project
Doors4UK provides a complete service to take you through the entire process of buying German Door Sets. We offer 2 Years Workmanship Warranty for any products that are fitted by us. This is because the company is keen to build long-lasting relationships. At Doors4UK, we understand that no business can stand for long without having fully satisfied customers.
Competitive Transport Cost
Doors4UK has chosen to work with transport companies based on reputation, so we can ensure that we can get a reputable and reliable transport service and financial cost, no matter how large or small your order is. Most of our products are shipped by pallet due to the size and weight of the wooden and glass doors. The carriage charge depends of the size of the order, goods ordered, and delivery address.
Doors4UK is able to manufacture extra wide and tall doors up to 1235mm in width and 2485mm in height. More than that, even wider doors (up to 2400mm) can be manufactured from two door leafs connected on site. Therefore, for those dimensions the scale of the house is important, as extra wide and tall doors would look silly in small apartment.