Manufacturer of Sliding Glass Door with sliding system, hinges or as a partition wall
Doors4UK - Featured on Houzz for Best Service 2019
Your Sliding glass doors are viewed as the center of attention of your house, it could deserve the additional expenditure to eventually get the appearance you require however a lot more commonly the need for a made to measure sliding glass door systems from a requirement for unusual size doors. The high quality of our bespoke glass sliding doors established, when matched appropriately by our expert fitters, are the best buy you could have. The fascinating aspect of our range of glass doors is that the number of styles readily available are restricted just by your creative imagination. They could be provided with different hardware finishes like stainless steel, polished chrome, and brass finish as well as structures and we could provide all Glass Doors as a set with a frame, all hinged as well as locks, etc. These glass doors do not need upkeep and also on even more typical residential properties they can be a much better alternative by allowing the width or height of the existing doorway to be maintained instead of reduced in whatever method would be required to suit a typical door dimension.
Make the Bespoke Sliding Glass Doors the centerpiece of the house
A Fantastic Glass Sliding Doors and Door Sets Available
Complete Service From Survey to Installation
All workmanship is guaranteed for 2 years for fitted for all Sliding Doors
We could and do provide a full variety of sliding glass doors in numerous designs as laminated or toughened glass and also with a tremendous choice of double sliding to meet most preferences for the interior sections, it depends on us to show you that we can produce one of the most unusual glass doors but we are confident that a chat with a participant of our team will certainly set your thoughts at rest. We not just manufacture glass doors however have the ability to alter most items with desired pictures or designs, kindly provide us with your requirements and we will certainly have the ability to comply with or surpass your needs.
Our full range of bespoke doors could be to the dimensions needed for your residence or project and also comes with a 2-year warranty. We can supply bespoke interior glass doors or custom doors established in any sort of finish as design and shapes with a flower or stainless steel inlays. This Made to Measure glass doors offers really impressive planning to your house.
Are you building a Bathroom for Him or Her, then why not to have a special design glass doors?
Contact one of our Fire Door Consultant for more advice
We are the Wooden, Glass Doors and Frames Experts
Call 01923 800 111
Email: contact@doors4uk.co.uk
Why Choose Us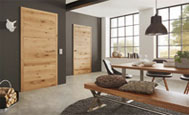 Complete Service From Survey to Installation
Doors4UK provides a complete service that is made of five steps to take you through the entire process of buying German Door Sets and make the process very easy and enjoyable. Our doors are custom design and manufactured to fit your personal style to highlight the artistic appeal of your personal space.
We Care About Your Project
Doors4UK offers 2 Years Workmanship Warranty for any products that are fitted by us. This is because the company is dedicated to building lasting relationships. At Doors4UK we understand that no business can stand for long without having fully satisfied customers.
Competitive Transport Cost
Doors4UK has chosen to work with transport companies based on reputation, so we can ensure that we can get a reputable and reliable transport service and the economic cost, no matter how large or small you order. Most of our products are shipped by pallet due to the size and weight of wooden and glass doors. The carriage charge depends of the size of the order, goods ordered, and delivery address.
Doors4UK is able to manufacture extra wide door up to 1235mm and the height of 2485mm is definitely a nice and expensive feature. More than that even wider doors( up to 2400mm) can be manufactured from two door leafs connected on site. Therefore for those dimensions the scale of the house is important as extra wide and tall doors would look silly in small apartment.
German Quality Doors and Door Sets
An increasing number of people are turning away from plain ready to paint, unvarnished or inexpensive wood imitations internal doors from the DIY stores. Real wood and laminate (man-made veneer) doors is the new trend of made to measure doors and frame/lining of high quality veneer which are making their entrance to UK modern apartments and houses.