Security Soundproof Doors for Flat and Apartments
Security Soundproof Doors for Flat and Apartments
Soundproof Door and frame with different surface on each side
Security Soundproof Doors for Flats and Apartments from Doors4UK which can help prevent the possibility of house burglary.
To find more information regarding soundproof doors click here: Soundproof Doors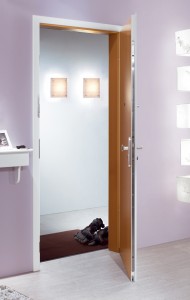 In what ways can you make his house best burglar proof? The best way is to have proper security doors which make you feel safe in your own space. They also give you a better and quieter residential environment due to the seal gasket around the stop doors and the drop down threshold. The security doors are the result of numerous test conducted at the laboratories in Germany.
Doors4UK provides soundproof and burglar security made to measure doors with different type of finishes from laminate to veneer and painted doors. The door can have different surface on each side of the door which will make it much easier to integrate with interior design of the apartment.
The option of 3 point lock or 5 point lock will make the doors safer and give more resistance force due to the bolts that go into the frame offering a particularly high standard burglary protection. The model of a continuous metal locking bar that includes 3-point locking with two swivel hooks is an additional which is making more difficult for burglars to open it.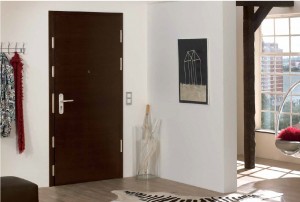 Security soundproof door with high safety 5 point locking system
The soundproofing of the door is greater than a standard door as it has full massive core which make the noise level immediately noticeable from the first day of installing the new security door. With the addition of the drop down threshold (draft excluder) this will block any air coming in or out from the apartment make it better sound proofing. The range of soundproofing start from 28dB to 43db with different thickness of the door which corresponds with the sound levels require from 40mm respectively 45mm.
Security soundproof door with high safety 5 point lock

About Doors4UK.co.uk
Doors4UK represent Grauthoff interest in UK which manufacture made to measure wooden doors with laminate surface and real wood veneer finishes in both option as sliding or with hinges. The range is completed with made to measure glass doors giving the customer the choice between wood and glass but not compromising on quality. Customers include a broad spectrum of interior designer and architects, self-home builders, contractors as well as private clients. Check our Facebook Page: #Doors4UK
Author: Doors4UK team, Unit C1, Gate 3, Greenhill Crescent, Watford, WD188PH. To find out the more about our quality fire doors and door sets click the link below:
Soundproof Doors