What is a sliding door?
Door4UK manufactures bespoke sliding doors - wide range of wood doors
A sliding wooden door is a 40mm thick tubular engineered core internal door suitable for installation on a sliding system.
The sliding door is a space saver that can help you avoid having unusable corners in your house.
A tubular engineered core door is made of a mixture of chipped wood and high resistance glue and moulded on a tubular shape for the purpose of leaving the air inside for a much lighter door. For full core or solid wood core information please
click here.
A sliding wooden door comes as a finished product with laminate, real wood veneer or painted layers on both sides of the door, with the edges of the door finished in the same material as the door.
Types of Sliding Doors Fitted on the Wall
For different styles and colours of the edges
click here.
For all the sliding system available for wooden doors please go to:
TVIN 2.0 sliding system
;
Edition Basic sliding system
and
Sliding system with frame
. To cover wide openings in a wall, a perfect solution is to install double sliding doors that will slide flush with the wall, one to the right and one to the left. All our doors can have different finishes on the faces of the door. Your interior door can separate or connect your rooms by introducing different finishes on each side of the door. For more information and prices please
contact us
. Sliding wooden doors which cover wide openings can be created to represent partitions by adding glass fixed side and top panels. For more information and prices please access
bespoke door designs for wood doors
.
A Fantastic Range of Sliding Doors and Door Sets Available with Widths up to 1209mm and Heights up to 2472mm
Complete Service From Survey to Installation
All workmanship is guaranteed for 2 years for fitted modern door sets
White Sliding Door with Side Panel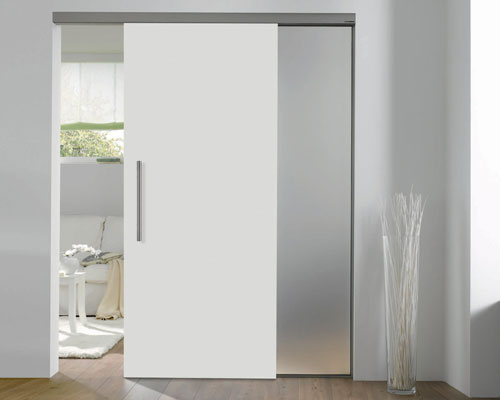 Laminate Finishes for Sliding Doors
Door set contains: White laminate door, frosted glass side panel, TVIN 2.0 sliding system, U-profiles, 420mm bar handles
Starting Price: £1,683.00*
Oak Matt Veneer Sliding Door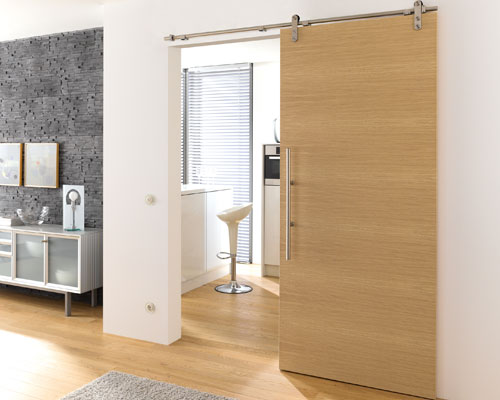 Veneer Finishes for Sliding Doors
Door set contains: Oak natural matt crosswise veneer door, Edition Basic sliding system, 420mm bar handles
Starting Price: £1,522.40*
Chalk Painted Sliding Door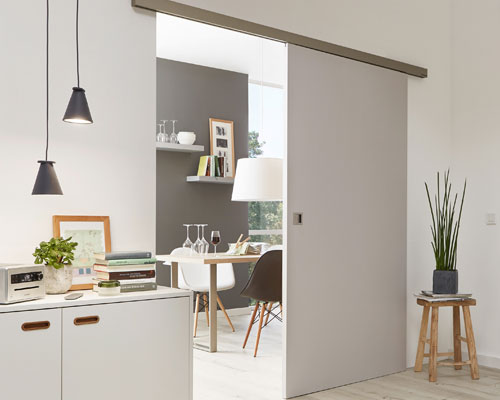 Painted Finishes for Sliding Doors
Door set contains: Chalk painted door, TVIN 2.0 sliding system, square flush handle stainless steel finish
Starting Price: £1,267.20*
Contact one of our Sliding Door Consultant for Advice
We are the Wooden, Glass Doors and Frames Experts
Call 01923 800 111
Email: contact@doors4uk.co.uk